Dr. Louis Potyondy
801 Pacific Avenue
Tacoma, WA 98402
Phone: (253)220-7376
About Us
SCHEDULE AN APPOINTMENT TOLL FREE AT (253)220-7376
The Aesthetica Clinique offers the full spectrum of cosmetic and reconstructive surgery for the face and body. From non-invasive, facial rejuvenation procedures to full "mommy makeovers", Dr. Potyondy and his staff will take the time to listen to your individual goals and questions to put together the best possible treatment plan for each unique patient and their budget. Aesthetica Clinique truly offers world class care in a private setting. Conveniently located in downtown Tacoma, we maintain a state of the art Laser skin care center within our completely renovated spacious and tranquil clinic.
About the Doctor
Louis D. Potyondy, M.D.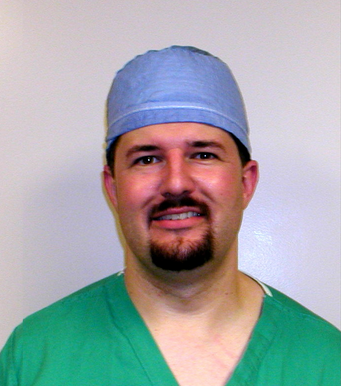 Background
Dr. Potyondy is a Plastic Surgeon and proprietor of Aesthetica Clinique LLC. He was born in Budapest but grew up in California after he and his parents immigrated to the United States.
His training in Cosmetic and Reconstructive Plastic Surgery has taken him from Los Angeles to Fort Lauderdale, honing the latest techniques along the way. Dr. Potyondy is board certified by the American Board of Plastic Surgery and completed his undergraduate training at the University of California at Irvine where he graduated with magna cum laude and phi beta kappa honors. He then went on to complete his medical degree at Loma Linda University in Southern California.

Following medical school Dr. Potyondy pursued his General Surgery training at Huntington Memorial Hospital, a University of Southern California affiliate in Pasadena, CA. This was followed by his completion of advanced residency training in Plastic Surgery at the Cleveland Clinic Foundation in Fort Lauderdale, where he learned the latest techniques in cosmetic and reconstructive surgery.

He is an active member of the prestigious American Society of Plastic Surgeons and has also served as an Associate Clinical Professor in Plastic Surgery for the Florida State University School of Medicine.
He has published several scientific research articles in various areas of Plastic Surgery and special areas of interest include facial rejuvenation and body contouring.
Patient Testimonials
2/1/2013 CO2 Fractual Laser

Dr. Louis Potyondy and his wife Jaime sponsored a presentation to our female banking staff. Dr. Potyondy and Jaime were extremely gracious and informative. I scheduled the CO2 Fractual Laser in February of 2012. All of my questions were answered prior to, during and after this proceedure. Very pleased with results. Returned to Dr. Potyondy to have brown spot laser treatment and removal of numerous moles. Dr. Potyondy is extremely talented. I wish he was still practicing in Thomasville, Georgia.



---

1/31/2013 Eyelid Surgery

I felt Dr Potyondy was very well experienced with all of the procedures I had done. I was very satisfied with all of his knowledge on understanding what I wanted as a patient.



---

1/31/2013 Tummy Tuck

Dr. Potyondy is awesome. He truly cares about his patients. He is a true artist and goes well above his duties to his patients. Dr. Potyondy was cognizant of my feelings, treated me with the upmost respect and supported me before and after surgery. He answered all my questions. He gave me his after-hours number in case I had questions or problems. Not only is he a top notch physician, he is a truly remarkable person! I would highly recommend him to anyone!



---

1/31/2013 Eyelid Surgery

Louis is an artist- he is detailed and wants it perfect. He is also extremely personable & open to assist you at anytime before or after surgery. He will also fix anything you are not satisfied with at no cost.



---

J.M. - 36 yr old female

"I never thought I would have plastic surgery, but a couple of children along with age and gravity changes things a bit. I did my research and went in for a consult. Dr. Potyondy immediately made me feel at ease. It was clear from the very beginning that he really loves what he does. This is evident from all his amazing patient reviews online. His entire staff made me comfortable during the whole process and I could not be happier with my "mommy makeover". I had a breast augmentation (silicone implants) along with a mini tummy tuck and it was by far the best decision I could have made for myself. After spending all my time taking care of others, I finally feel like I have my body back and did something for me that will change my life forever. Thank you Dr. Potyondy-- you are a genius."



---

CO2 Laser Patient

"Everyone on his staff is respectful, patient, and kind. Dr. Potyondy himself is professional, compassionate, and honest. He is truly an artist. I would further like to add that if you live within a one hour radius he is simply worth the trip! I had already been seeing another plastic surgeon but was completely dissatisfied with their services. So, I did my research and found that Dr. Potyondy had a 5 STAR rating. If you keep looking on the web you too will find nothing less than excellent reviews. So, Thanks real self for delivering nothing but the best!"



---

Mommy Makeover Patient

"This office was respectful and courteous of my time. I had no long waiting times. I was given cell phones numbers for any personal questions I might think of that were not covered in consult. Doc was very courteous and friendly but did not come across with arrogance as most docs do. Doc was down to earth and normal. He quickly won my trust and confidence as a plastic surgeon professional. I did not feel rushed in or out. Staff also extremely courteous."



---

K.M.

"I have been a patient of Dr. Potyondy's for years. Dr. P?s bedside manner was terrific and he always made me feel like a VIP and not just some random appointment on his calendar"



---

M.W.

"I have been insecure with my body for many, many years mostly in the chest area. I have always wanted to wear normal clothes, feel comfortable, not have back pain and basically not carry so much extra weight in my upper area. I finally made the decision to have a reduction after meeting a very encouraging person who was the office manager to Dr Potyondy. I called, made my appointment and the ball started rolling very quickly, which was best for me to not try and back out. For the first time, I was not scared and was finally ready for this major surgery after meeting Dr Potyondy. The recovery was a bit rough, but so worth every minute. I finally feel confident and healthy. I had no idea how bad my very over-sized breast were, until they were a nice balanced size. I can work out, breath better, sleep better, wear cute clothes and not have any back pain. I am forever grateful and would do this all over again. Dr Potyondy and his staff were superior, made everything easy and made sure I was completely happy with my results. He is the only Dr I would recommend for reduction surgery!"



---

K.L.

"Dr. Potyondy?s attention to detail and surgical artistry are incredible! I had a desire to maintain the integrity of my nose but wanted the bump removed and was looking for a more refined profile as a result of my rhinoplasty. I also wanted a breast augmentation that would result in breasts that were proportional to my body size and type. Dr. Potyondy was very sensitive to my concerns and I am thrilled with the results! I have subsequentially gone to Dr. Potyondy for laser treatments, facial peels and botox. Dr. Potyondy and his staff are top notch, very professional, descreet, keep me looking my best and feeling great! Thank you Dr. Potyondy!"



---
Contact Dr. Louis Potyondy