Steven Teitelbaum, MD
1301 20th St., Suite 350
Santa Monica, CA 90404
Phone: (310)315-1121
About Us
Santa Monica Breast Augmentation with Dr. Teitelbaum
Dr. Teitelbaum's caring attitude and unparalleled academic training have prepared him to offer you the finest in aesthetic surgery.

After attending high school at the prestigious Harvard School, he studied anatomy and physiology at U. C. Berkeley, where he was valedictorian and graduated with high honors. He went to medical school at the UCLA School of Medicine, where he continued the basic science research projects that he had started while at Berkeley.

He then studied general surgery at Harvard Medical School's Beth Israel Hospital, where he served as Chief Resident. While credentialing in plastic surgery requires only a mere three prerequisite years of this training, Dr. Teitelbaum completed an entire training program in general surgery, and has been recognized for this by also being certified by the American Board of Surgery.

Training was completed with a plastic surgery residency at the University of Southern California.

Dr. Teitelbaum is certified by the American Board of Plastic Surgery, the only board recognized to credential plastic surgeons. He is a member of many professional societies, including the American Society of Plastic Surgeons, the American Society of Aesthetic Plastic Surgery, the International Society of Ultrasonic Surgeons, the California Society of Plastic Surgeons, and many others.

He also is actively involved in these societies, serving as current co-chair of the Legislative Affiairs Committee of the California Society, as well as a member of the Ethics Committee. He also serves on the legislative committees of ASPS and ASAPS.

Dr. Teitelbaum is frequently asked to appear and comment in the media on plastic surgery. He has recently been quoted in the New York Times , the Los Angeles Times , the Times of London , Allure , Vogue , and many others. Television appearances have included the CBS Evening News , Inside Edition , multiple local news channels, and many more.
He is also actively involved in medical research, and has recently participated in a very limited clinical trial of a new type of breast implant.

In his personal life, Dr. Teitelbaum is a photographer, pianist, and triathlete.
A Personal Word from Dr. Teitelbaum of Santa Monica
Because aesthetic surgery is voluntary, and arguably even frivolous, I believe a unique burden is placed upon the doctor - and the patient - to be safe, prudent, and conservative. Though no plastic surgeon would openly disagree with that statement, I adhere to it stronger than most. It guides my philosophy from my lengthy initial consultations, to successive pre-operative contacts with the patient, to the techniques I use, and finally my post-operative and on-going care. I am distraught by what I see as an increasingly cavalier attitude toward cosmetic surgery by patients and physicians alike, with some doctors' offices having only a little more serious of an atmosphere than a beauty salon.

My consultations are particularly lengthy, and that is why I charge for them. Many plastic surgeons that offer complimentary consultations actually have them done by a "cosmetic consultant" or "patient coordinator," or they may spend only a few moments with the patients. I schedule a large block of time for each patient, and take as much time as a patient needs to discuss their situation. Photos are taken and we discuss them. Many patients return to continue the consultation on a second or third visit, and I do not charge for those subsequent visits.
Dr. Teitelbaum's Santa Monica Surgical Facility
The operating room has only the most up to date equipment. It has received the certification of AAAHC/Medicare.

For decades, accreditation has been the highest form of public recognition a health care organization could receive for safety and quality of care it provides. Patients have come to expect accreditation with hospitals. Yet, it is just as important to seek accreditation from any independent provider where you are planning to have surgery. The Accreditation Association for Ambulatory Health Care handles accreditation of independent ambulatory health care providers and is Medicare approved.
Professional Affiliations & Certifications

| | |
| --- | --- |
| Certified: | American Board of Plastic Surgery |
| Certified: | American Board of Surgery |
| Member: | American Society of Plastic Surgeons |
| Member: | California Society of Plastic Surgeons |
| Member: | American Society for Aesthetic Plastic Surgery |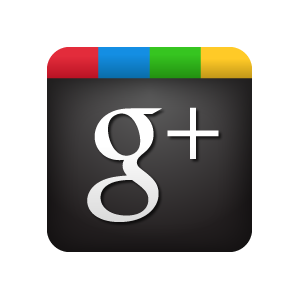 Patient Testimonials
I first found Dr. Teitelbaum on the internet and after extensive research, went to consult with him about a month and a half before my surgery date. At the consult, he was very courteous and kind. He measured me extensively, and suggested the crease incision for best placement and moderate profiles to fill out my chest. I asked him about 3 pages full of questions and he gladly answered them all, impressed that I had taken the time to do the research about this procedure. After an hour or so, I was passed to Vicky, his patient coordinator and we talked about the scheduling.

After my consult, I decided to go bigger, and after reviewing his notes, Dr. Teitelbaum decided I could attain the bigger size and still look natural. His primary concern seemed to always be how I would look in the end, including the symmetry of my own body. In the interim, I proceeded to get the baseline mammogram, the bloodwork and pregnancy test he required.

The Saturday before my surgery date, I got in a HUGE car accident and ended up burning my wrist pretty badly and bruising my chest. I called Dr. Teitelbaum over the weekend and he said that he would still perform the surgery, but that he didn't want to "add insult to injury." He wanted to be sure that emotionally I was o.k. as well as physically. I was so excited that he would still perform the surgery.

Tuesday morning, I arrived at his office early with my mother and he took pictures, examined me more thoroughly, and offered to clean my burned wrist for me while I was in surgery. I went in a little nervous, but pretty confident, and fell asleep to wake up to beautiful breasts. In the recovery room, I awoke a little nauseated, but fine. Dr. Teitelbaum informed me he had put in 420 cc's and that despite the internal bruising from my accident I would easily achieve a full D and look perfect. Also, through a specific cutting technique, he was able to fix my slight asymmetry and help me to achieve fuller breasts.

I went home to my mom's house and after an hour nap, felt energized. I was able to go out to dinner with my mom that first night and literally resume my life right away. I had such an easy recovery and really didn't need my pain pills at all. I had full use of my arms immediately and was really self sufficient right away. I was just happy I could pee on my own. Dr. Teitelbaum sent me a big flower arrangement (which my cat ate,) and called to see how I was doing, telling me to call the office right away should I have any concerns, no matter how small. I am at 2 weeks post op, and have seen Dr. Teitelbaum pretty regularly for post op appointments, every other day for the first week and a half and then I won't need to go again for another 2 weeks. He's monitored my progress really closely and has continued to care for my wrist, helping it to heal regularly as well. I have not had any bruising or any real discomfort in my breasts and they are already beginning to drop and heal nicely. I attribute all of this to Dr. Teitelbaum's skill as a surgeon and his very personal demeanor. He has really helped me to achieve my goal and I look wonderful.

Cat

---

Dr. Teitelbaum is the best! I felt no pain after the surgery. My breasts are perfect. I was lifting my hands over my head the next day and moving around. The only discomfort I experienced was sleeping on my back which I wasn't used to and sitting up. It felt like my muscles were sore.

You're in great hands with Dr. Teitelbaum.

Andrea

---

Dr. Steven Alan Teitelbaum - Incredibly awesome results. ... never had to wear a bra following ba, perfect placement, never really felt any pain, was up and moving around the first day. I went to several consults and not only was Dr. Teitelbaum the most caring, but he really talks to you, like a friend. I researched over 79 surgeons and Dr. Teitelbaum was the best in southern California.

Colleen

---
Contact Steven Teitelbaum, MD